Thank you! You have been entered into our giveaway.
Winners will be announced on 4/5, but you can get 20% off RIGHT NOW if you use the code "GOODLUCK20"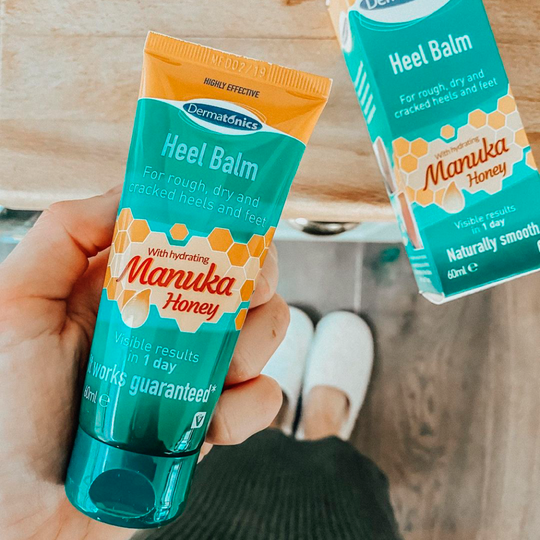 You have officially been entered into our giveaway. But there's even more chances to win:
Want to win a free Manuka Honey Heel Balm? Right now, we're giving away our signature Dermatonics product to five lucky winners.
Follow the steps below:

Follow Dermatonics on Instagram and post a comment on one of the photos on our Instagram page sharing what it is you like about Dermatonics. You can leave your comment on any of our photos. Make sure to use the hashtag: #HEELYES.
On Monday, April 5th, we will choose 5 winners from the comments section of our Instagram photos. Make sure to use the hashtag as that is how we will know you are entered in the contest. 
NOTE: As always, this giveaway is open to everyone! No need to purchase or like our Facebook or Instagram page or subscribe to our YouTube channel. Also, this giveaway is not supported or endorsed by Facebook or Instagram.
© Copyright 2021 Dermatonics USA. All right reserved.